FM Transmitter Systems and Broadcasting Packages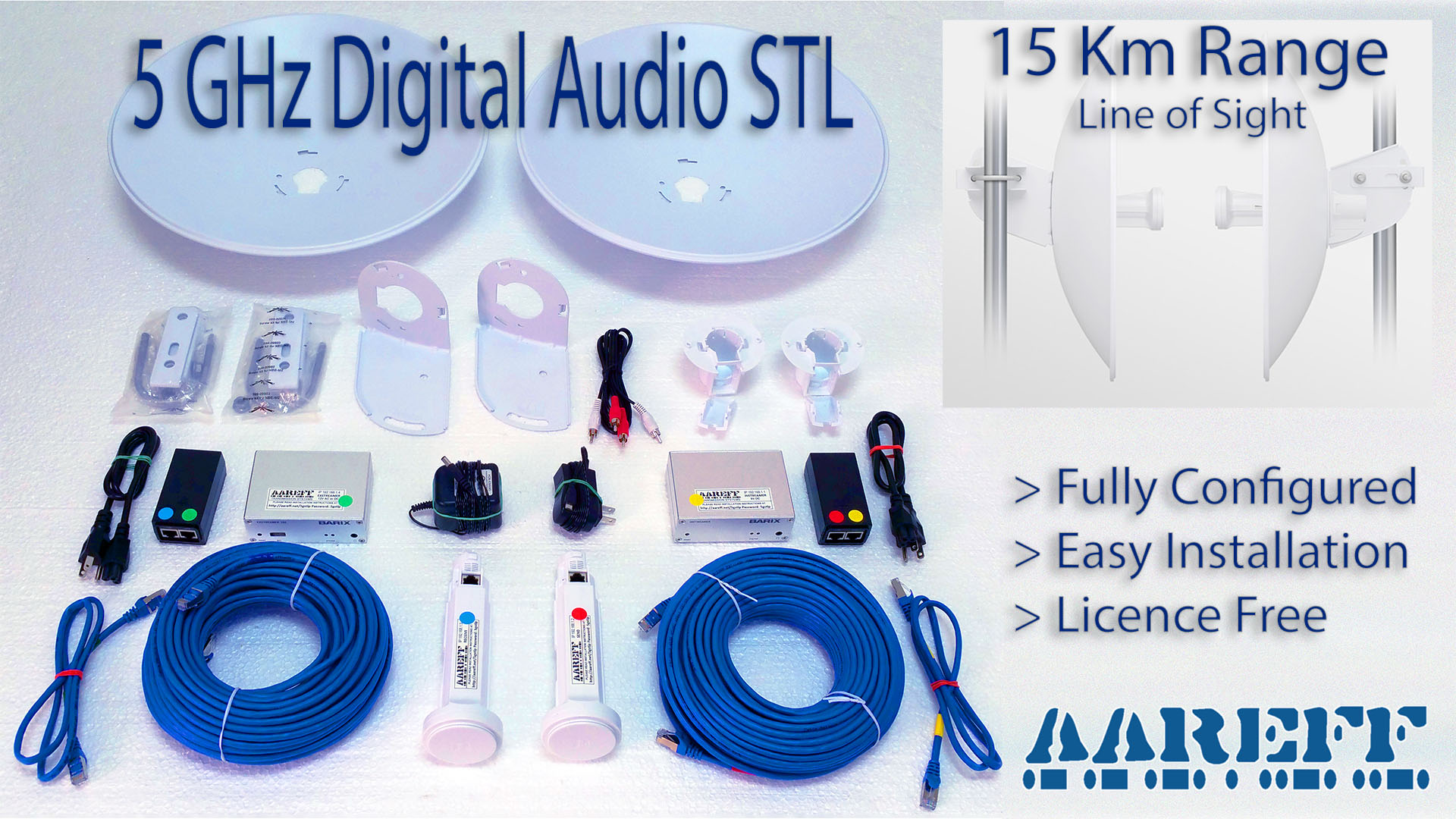 Complete Packages
Complete FM Transmitter Packages. These packages include the transmitter, the antenna cable and the antenna. Everything for radio side of project installation is included. All you need to provide is a building, electricity, studio with great programming and tower for the antennas
FM Transmitters
These are the basic FM transmitter units that we make, they are available in Mono, MPX, Stereo and with RDS if required. All our FM transmitter systems comply with the european ETSI standards and are CE marked making them legal to use in Europe and most other countries of the world.
FM Amplifiers
FM amplifiers that operate 24 hours a day without ever being switched off are our speciality. We have been making and testing FM amplifiers for 19 years, we have substantial experience in this area. Below is the base range of our FM amplifiers. The 200W amplifier can be combined to produce larger powers running into kilowatts.
Kits and Modules
The 1W PLL kit was the first commercial FM transmitter made by Aareff known as Veronica back in 1996. The 1W Veronica PLL has a reputation across the world for being an high quality and stable fm transmitter kit. This is the heart of all our models. We have sold thousands of these over the years and the demand continues to this day.
FM Antennas
The antenna is the most important part of the fm transmitter system. No matter what transmitter you use, with a bad antenna the signals going no where. Our antennas are long lasting, tuned and optimised for transmitters and outside use in the most harsh environments.
Other Products
We also carry many other products for transmitters such as filters, audio limiter and compressors, spare output transistors, power supplies and studio to transmitter links or STLs. If you don't see what you want, contact us, we may still be able to assist you.
+1 786 6296861
VERONICA RADIO
10813 NW 30TH ST.
Suite 115, DO51-18000
DORAL FL 33192
UNITED STATES

+44 1274 792740
AAREFF SYSTEMS
Whinburn, Jacksons Lane
KEIGHLEY
BD20 9HG
UNITED KINGDOM

+1 829 6980733
VERONICA RADIO
5 Av Paseo De
Los Locutores
SANTIAGO 51000
DOMINICAN. REP.
Site Map